Citizens' Movement Raches Ikaria
Who we are
The Citizens' Movement of Raches Ikaria is a cultural-political association founded in 1990 by a group of people who suffocated inside the partisan political frame which was predominating in Ikaria at that time.
Self-organization, solidarity, resistance against "everything that is planned for us, without us", defense of differentiation, love for nature and commitment for its protection, sensibilization about the desertification of the island due to unattended goat overgrazing, as well as more general environmental and social issues have been put forward as main goals of the new group since its beginning.
The political but nonpartisan frame was the one that brought together various kinds of people who wanted to politicize and create something different with an autonomist attitude, outside the established systemic parties.
In the first years of its appearance, the Citizens' Movement took part as an autonomous group in the municipal elections of the region of Raches. That was until 2002 when its members decided not to participate in the electoral process any longer.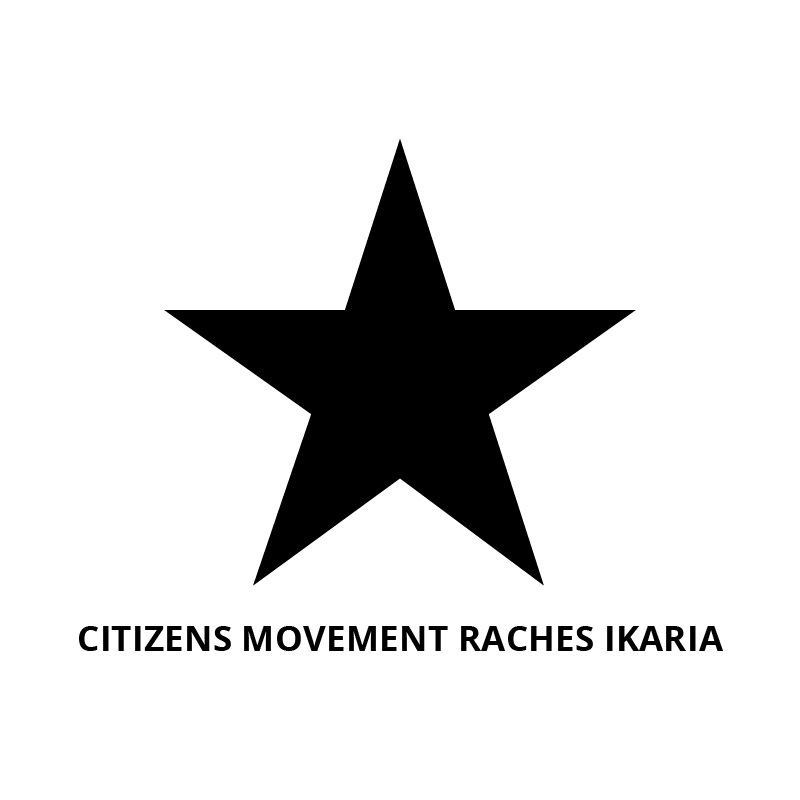 Since then, the character of the Movement has changed. In this development, an important landmark was the organization of the 1st Music Seminar of Ikaria in 2012, in which many new members became involved, and after that, raised the bar higher and higher in political, social and everyday life issues every year.
After 2016 the assemblies of the Movement are held in the Village Hall of Agios Dimitrios on an almost weekly basis. In these meetings a "field of fermentation" is created, open to anyone wishing to discuss various issues and work together towards shaping various group actions.
Since its foundation to this day, the Movement has organized many events and actions of environmental, cultural and political significance. Some of these are a) planting trees in mountainous, desertified areas to keep land from eroding, b) the reopening of a large part of the island's old trail network, c) conferences about recycling and related issues, such as waste management..., d) restoring the old mountain shelter "Spitaki tis Mamis" on the "Ammoudia" plateau while fencing off an area of 10.000 m2. around the building, allowing vegetation to grow back as it is now protected from overgrazing by goats.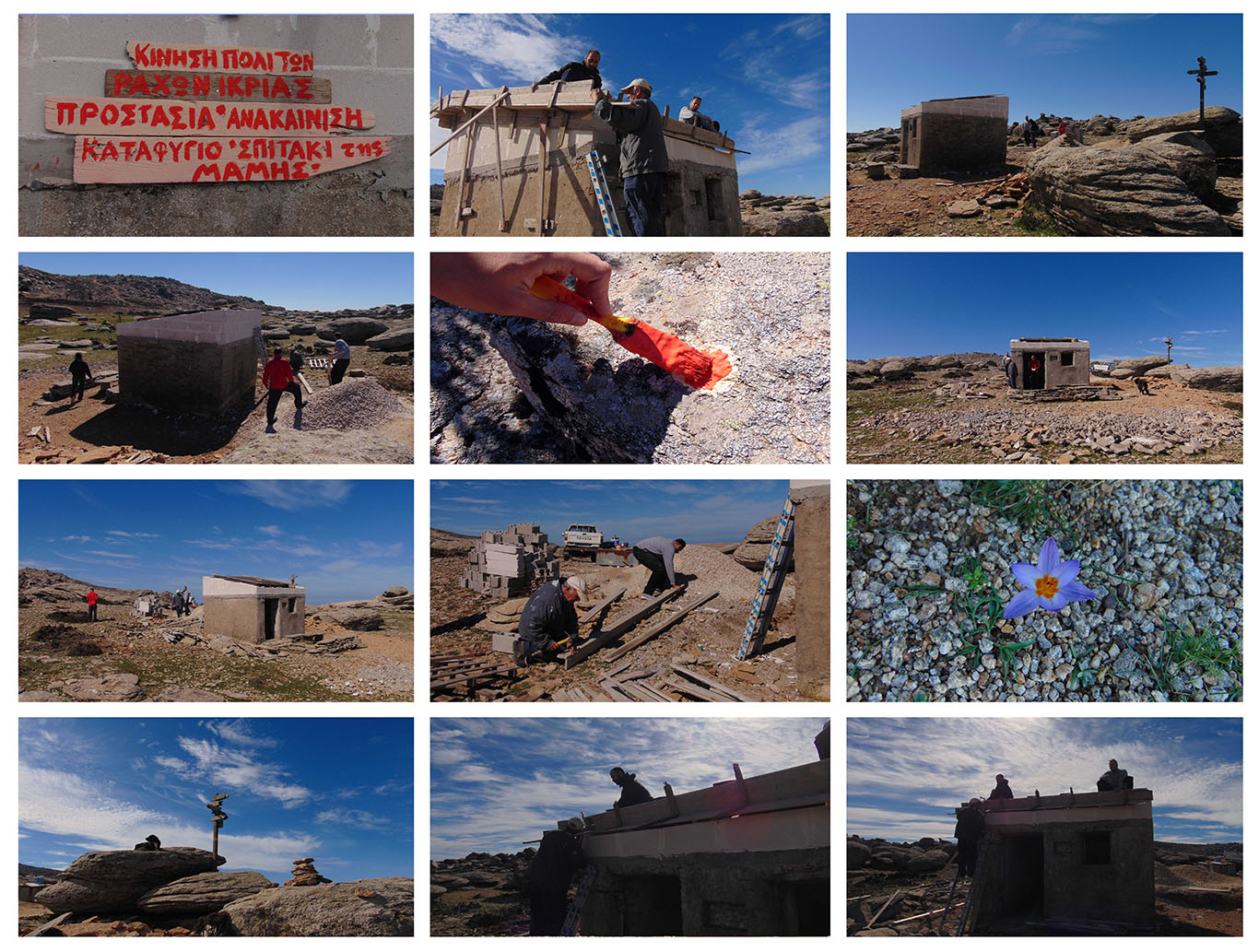 On top of that, the Movement frequently organizes photography exhibitions on political issues, such as the economic and the immigration crisis, collecting provisions and clothing for immigrants and refugees, discussions and story-telling events about refugees, while financial aid is being sent regularly to the rebellious Zapatistas. Besides, another important field of the Movement's action are the events organized to provide psychological and financial assistance to fellow citizens in need.
In the field of cultural development, some of the main actions of the Citizens' Movement of Raches Ikaria are: a) courses in creative writing, b) courses in folk and modern dance, c) book presentations, d) viewing of films and documentaries, e) workshops for children, f) exhibitions of local producers and products, g) collective cooking events and parties, h) a significant number of concerts with respected artists, and i) music courses among which the most important is the Music Seminar of Ikaria ("Musical Yards" in summer and "Musical Fireplaces" in winter).
As a group, the Citizens' Movement is a vital part of Ikarian society, organized and run "from below," without benefit or payment whatsoever. Proceeds coming from the events are all given back to the community through various actions which the assembly of the Movement considers beneficial.
The Movement has never received financial support from sponsors or general and local government agencies. Its actions are founded on the collective unselfish work of its members and they are financed by the people who attend its events.
This is how it was always done. This is how it will always be done.
.