Citizens' Movement of Rahes Ikaria welcomes you to the 11th Self-Organized Music Seminar!
We look forward to meeting again this year with a lot creativity and music and new entries!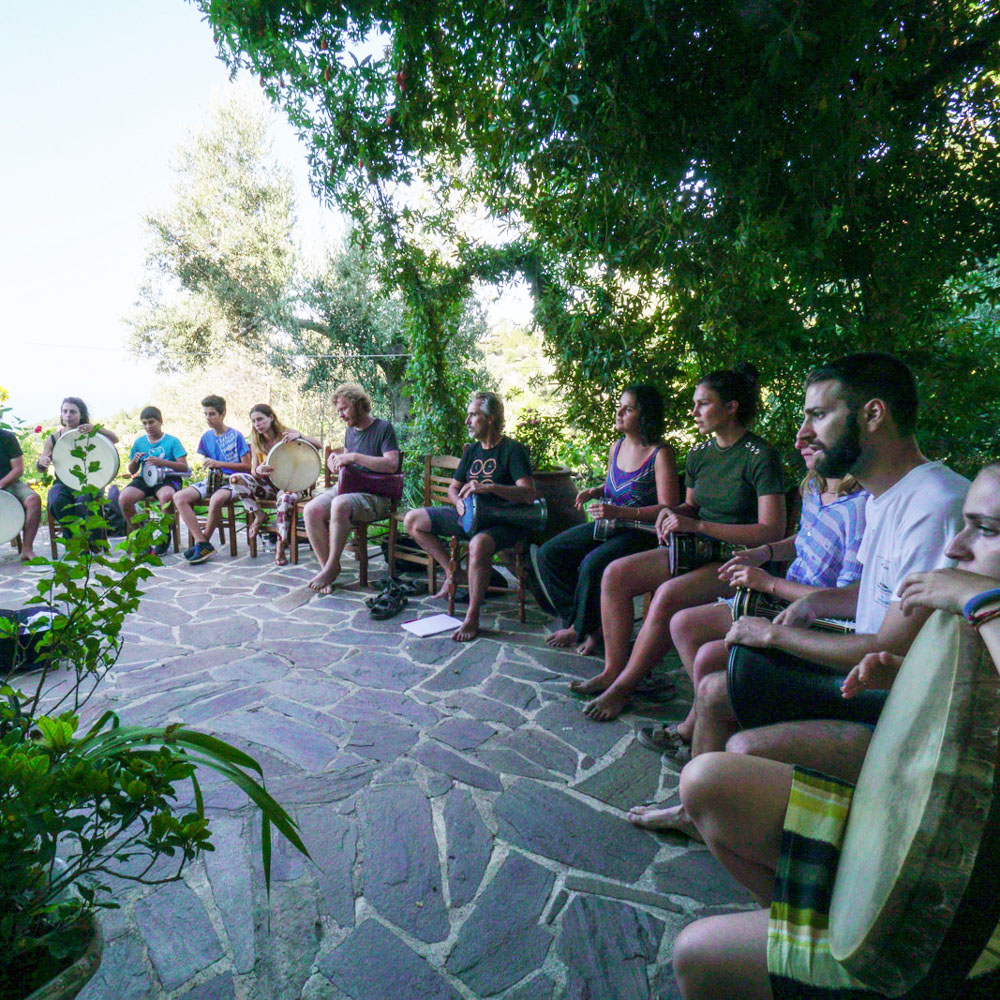 History of the Yards
Musical Yards is a long-lasting musical seminar which is organized in Raches, Ikaria, every summer, and this July 2022 it celebrates its 10 year anniversary.
The epicenter of the seminar is the large courtyard of Agios Ioannis, a chapel located in a countryside location very close to the village of Christos, while the courses and workshops of the Seminar are hosted and take place in the yards of the family homes of the valley around the chapel - hence the name 'Musical Yards'.


Video presentation of the event, 2018.