Welcome to Musical Yards 2021 in Ikaria!
After the cancellation of the music seminars last year, due to the special health conditions, we return to this year's event with optimism, joy and impatience. However, the 9th Self-Organized Music Seminar of Ikaria will take place this year taking into account the special conditions and with respect to both the participants and the residents of the island.
For this reason the seminars will be limited in number compared to other years and the number of participants in each seminar will not be able to exceed 15. In addition, the camping will not be open in the Musical Yards this year, so all participants will be responsible for their accommodation.
All necessary Covid-19 protection measures will be observed during the seminars and events.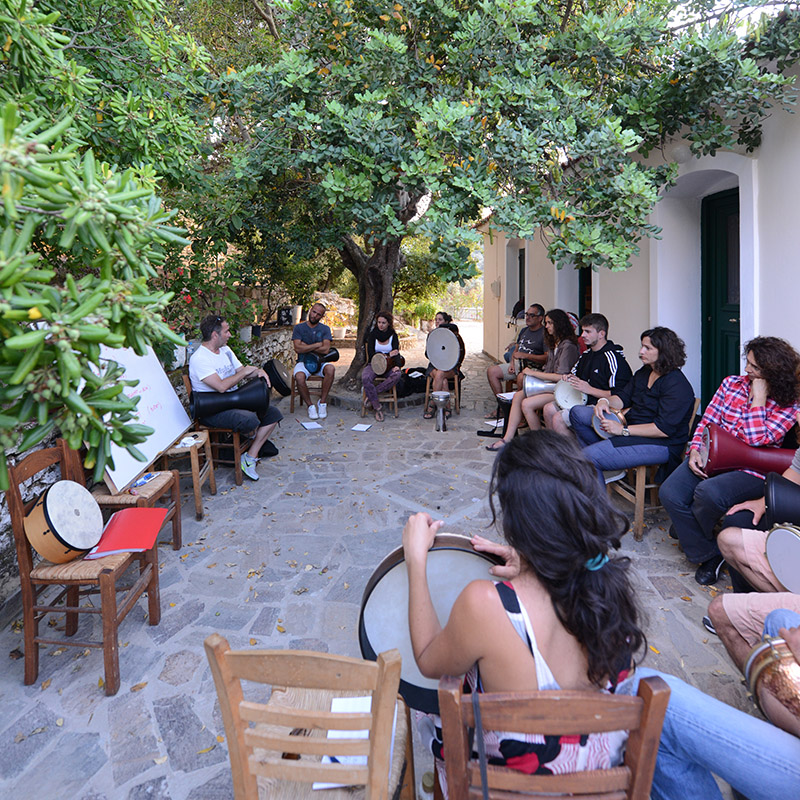 History of the Yards
Musical Yards is a long-lasting musical seminar which is organized in Raches, Ikaria, every summer, and already this July 2021 it is going to complete ten years of operation.
The epicenter of the seminar is the large courtyard of Agios Ioannis, a chapel located in a countryside location very close to the village of Christos, while many of the courses and workshops of the Seminar are hosted and take place in the yards of the family homes of the valley around the chapel - hence the name 'Musical Yards'.


Video presentation of the event, 2018.




Το 9ο Αυτοοργανωμένο Μουσικό Σεμινάριο Ικαρίας "ΜΟΥΣΙΚΕΣ ΑΥΛΕΣ" ξεκινάει αύριο, Σάββατο 3 Ιουλίου, στον οικισμό του Αη Γιάννη Ραχών! Θα διαρκέσει μέχρι το Σάββατο 10 Ιουλίου. Στις 5 και 8 Ιουλίου στις 21:30 θα πραγματοποιηθούν εκδηλώσεις-παρουσιάσεις από μουσικούς-καθηγητές των σεμιναρίων, στον προαύλιο χώρο της εκκλησίας του...